GFF HELPS PHILIPPINES
SUMMARY OF HEALTH SEMINAR
IN ATI VILLAGE
The Phillippines Team managed to create amd conduct a health seminar related to Hepatitis and Diabetes Awareness in a Indigeneous Tribe here in Aklan, Philippines. It is in partnership with the Rural Health Unit of Numancia Town and it was approved by the Municipal Health Doctor, and the Resource Speakers for Diabetes Awareness are Mrs. Melanie Aguirre, a Registered Midwife and for Hepatitis Awareness, Mrs. Femy Tejada, Registered Nurse. It was also approved by the Town Mayor and Village Chieftain, Mrs. Alicia Javellana. According to her, the seminar was very timely as her members are almost senior and needs to be educated about it. They now also know to maintain healthy and clean lifestyle. She is very thankful to this initiative by the GFF HELPS and the Numancia Health Workers.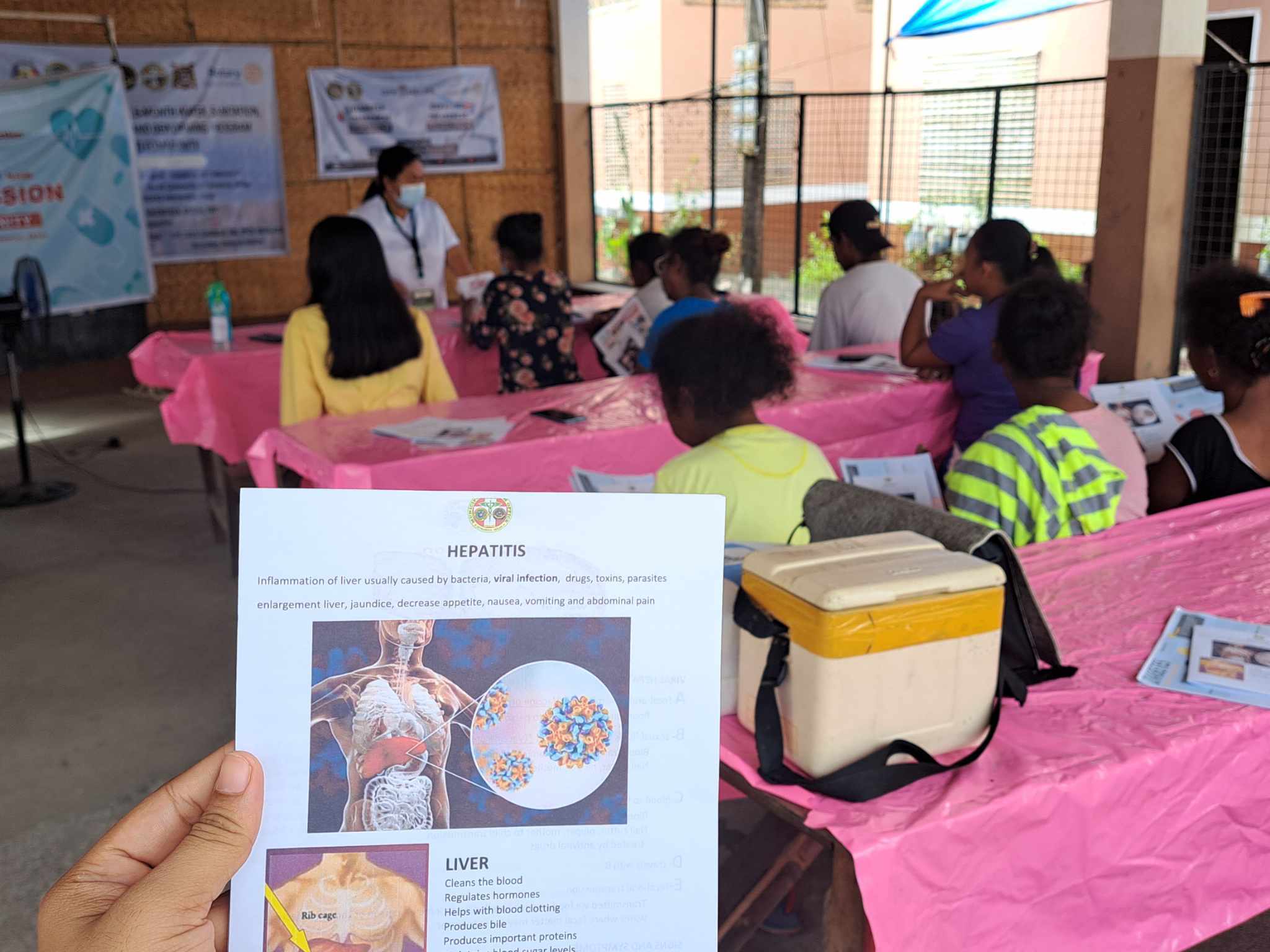 GFF HELPS NEPAL
On the 28th of September, an orientation session for women's literacy classes was conducted with the aim of empowering their learning process, literacy equips women with knowledge and skills, enabling them to make informed decisions, pursue employment, and engage in their communities. Additionally, adult literacy fosters gender equality by enabling women to assert their rights, participate in social and political activities, and contribute to the advancement of gender equality and overall societal progress. In essence, adult literacy classes for women serve as a catalyst for positive change, promoting empowerment, equality, and sustainable development. During this session, several important matters were discussed, including the starting date of the class, the class timings, and the participants' field of interest for learning.
The orientation program spanned a duration of 2 hours, during which participants actively engaged in the discussions. After thorough deliberation, it was mutually decided that the literacy program would officially commence on October 2nd. The classes will be conducted for 2 hours each session, twice a week. The primary focus will be on teaching English, mathematics, and Nepali.
This commitment to prioritize English, mathematics, and Nepali instruction reflects our dedication to providing women with valuable skills that will empower them in various aspects of life.
LPG Gas Safety Awareness Workshop

On 21st of September GFF Helps India conducted a LPG Gas Fire Safety Awareness Workshop at Deorali, Lower Bong village.
For this workshop we collaborated with David Gas, Kalimpong who brought in the resource person for this workshop. This awareness program for safety around LPG Gas was especially requested by the residents of this village.
The resource person explained in detail all the safety measures that is to be taken while using the stove and LPG Gas cylinders, giving examples of casualty cases that have taken place. He also showed the new type of LPG cylinder available in the market that are extremely safe and do not burst. The villagers were unaware of this and got knowledge about this new cylinder. At last, a question answer session where the all the queries of the villagers were answered and resolved.
District level NBCRN Consultation meeting with the CACL Forum

CACL (Campaign Against Child Labor) is a national level civil society forum. They had organised a consultation meeting with NBCRN (North Bengal Child Rights Network) on the 15th of September at Siliguri. Since we are a part of the core committee member of NBCRN, GFF Helps India Local Representative Ms. Surabhi Subba and Pudung area coordinator Mr. Suk Tshering Lepcha travelled all the way to Siliguri and attended the meeting. Many NGO's and organizations from North Bengal working of child rights attended the program, where we got to learn a lot about the current situation and nature of child labour in these various districts. It was a great opportunity for us to share our works and learn from each other. NBCRN as a whole also decided to collaborate with CACL Forum in programs against child labour in North Bengal.
Health Awareness Program on non-communicable diseases

On the 24th Sunday, a significant event took place at the Bulluruppa Community Hall, organized by GFF Sri Lanka. This event served as an educational awareness program aimed at educating the local community about non-communicable diseases. The primary objective was to equip the public with knowledge about these prevalent health issues, given the alarming rise in non-communicable diseases attributed to unhealthy lifestyles and dietary habits.
In current society, a considerable number of individuals over the age of forty find themselves handling with non-communicable diseases such as diabetes, heart attacks, cancers, and kidney diseases. To address this concerning trend, Dr. Rajapaksha, the esteemed Medical Officer of Kegalle Hospital, graced the occasion with his presence.
Through this insightful session, the rural community received vital information that can empower them to take charge of their health and make informed choices. The attendees were highly engaged and displayed gripped attention as they absorbed the wealth of information presented. They expressed their gratitude to GFF for organizing this invaluable program, recognizing the immense significance it held in enhancing their understanding of non-communicable diseases and their preventive measures. The heartfelt thanks from the participants emphasized the program's success in providing them with the knowledge and tools needed to prioritize their health and well-being.