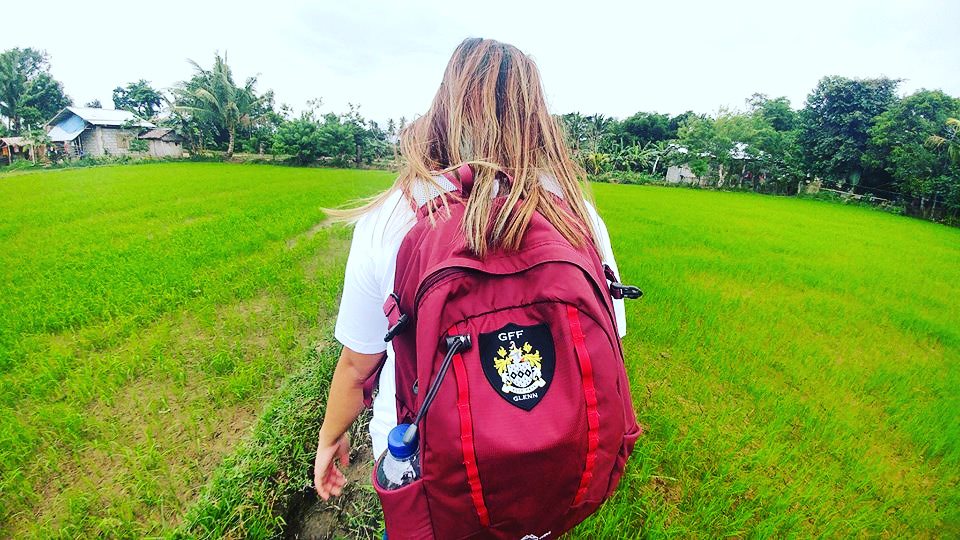 The Glenn Family Foundation empowers and uplifts vulnerable communities by providing them with sustainable access to their most basic needs. This includes but is not limited to access to clean water, access to solar power, improved sanitation to reduce incidence of disease and improved living conditions to foster a sense of pride.
We also recruit volunteers to enrich these communities through education, skills sharing and technical expertise. Our volunteers are enmeshed in these communities for a six month period to ensure they have a meaningful impact.
Apply
Our Village Development Model was first tested in the Kalimpong, a rural community is West Bengal, India. The model aims to increase the standard of living in poor rural communities in a holistic way, through multiple interventions addressing the different areas of the person's life, including their education, health, shelter and basic needs. The model's strength lies in its core philosophy of local empowerment and ownership, ensuring that communities play an active role in their own development and are able to sustain themselves and contribute to the further development of their own communities and that of their neighbours.
A new component of this model is the use of international and local volunteers, who bring project specific expertise to the projects and who in turn also learn a range of new skills and competencies, and who will be more inclined to continue giving back to the community in their personal capacity in future.
Key projects include the installation of water filters and modular solar units, basic repairs to homes, improvements to school learning equipment and innovative educational projects, health-focused workshops and provision of supplies, and business and vocational training and coaching. GFF adds a range of other projects based on the results of its baseline survey and consultations with the village.
These are delivered through GFF staff, local community members and experts, locally recruited volunteers and overseen through the creation of a local committee and project-specific sub-committees.
Locations
Our Programme
This programme recruits primarily from the locations we work in, to ensure that our interventions have longevity and local skills remain within the community. We also recruit international volunteers, who bring with them new perspectives and skills. Recruitment is ongoing and dependent on the needs of each programme.
The placement term is 6 months and Representatives work in a team of two and often in collaboration with a local partner NGO. We conduct our own research or learn from NGOs and local experts what the unique needs and strengths are within the community and we develop a series of projects that will help to address those needs. By being immersed in the local community for 6 months, our Representatives are able to build good relationships and design thoughtful projects that speak to the need and can be sustained. Each new Representative we send builds on the work of the previous and helps us to learn and strengthen our projects.
Representatives receive a contract before their placement that describes the Terms and Conditions and our expectations.
Our Representatives
This is not your typical volunteer program. Our Representatives play a key role in the planning, implementation and evaluation of projects in collaboration with local committees. Our Representatives therefore have to show a certain level of initiative, maturity, sensitivity and courage, and be able to work closely with the local community throughout the process to ensure they are part of the decision making process.
As a GFF Representative, you will be expected to:
Show initiative by meeting with local NGOs, identifying needs, and researching new project ideas
Take ownership of your projects: this means designing them, or being responsible for continuing existing projects, putting together budgets and making all the necessary arrangements. You will execute them as planned and report back to GFF
You will work in a team of two, however you will have regular contact with NGOs and local beneficiaries and you will have supervision call from GFF staff each week to discuss your progress and any concerns.
To be eligible for the programme, you should:
Be between the ages of 20 and 35
Have a current passport with 6 months validity
Relevant education or experience relating to our projects (being able to speak the local language is an advantage)
Experience in the non-profit sector or with specific project areas
Availability to commit to a 6 month programme
Comfortable working in a small team of two
Good communication skills and cultural sensitivity
Mature and able to take own initiative without detailed instructions
Comfortable being out of your comfort zone and dealing with challenging situations
Comfortable living and working in basic environments without modern comforts
Healthy and fit enough to undertake some physical work if required
A good sense of humour
Apply
Our dream for the HELPS program is to build an Alumni of young philanthropists from all over the world that will go on alongside us, or in their individual capacity to make a difference.
Home