EDUCATIONAL MATERIALS DISTRIBUTION

The Mid-Year vacation is over, and we're back with our Remedial Classes in schools. In this new school year, we started the first session with two schools: Sigcay Elementary School and Lapnag Primary School. The students recognized us in schools, and they greeted us just like they greeted their teachers. The first session was fruitful, as well as the second session. We have a new school partner, Polo Elementary School, and we will start the remedial lessons in the fourth week of September. We are so happy with the support of the teachers. We are also happy to see the gradual improvements in students. We spent last school year with a different set of students, and we are looking forward to more memories with this new set of students from our partner schools.
Working together to support and strengthen students' learning.

The schools reopened again for the new school year on the last week of August. We started the month of September by visiting schools where we conducted our remedial classes and sports project. We visited first the Sigcay Elementary School and Lapnag Primary School. We brought our Letter of intent with the schedule and time. We talked with the teachers if our schedule fits their schedule and they said 'yes'. They signed the letters and we officially started our remedial lessons and sports project on the second week of September. The teachers were grateful that we continued the project in their schools. We posted our school visitation pictures on our Facebook page and the head teacher of Polo Elementary School commented that they would like to have the same projects in their school. We arranged a visitation schedule and went to the school on September 12th. The Head Teacher, Ma'am Emma Intano, accommodated us. She also served us some refreshments. We went to the classrooms and she introduced us with the teachers. Our schedule was approved by Ma'am Intano and we can start right away depending on our schedule. We are so happy with our new school partner and we are thankful with the kindness of the teachers. The school also is a cozy place.
GFF HELPS NEPAL
REFRESHMENT TOUR: FAMILY BONDING WITH FUN ADVENTURES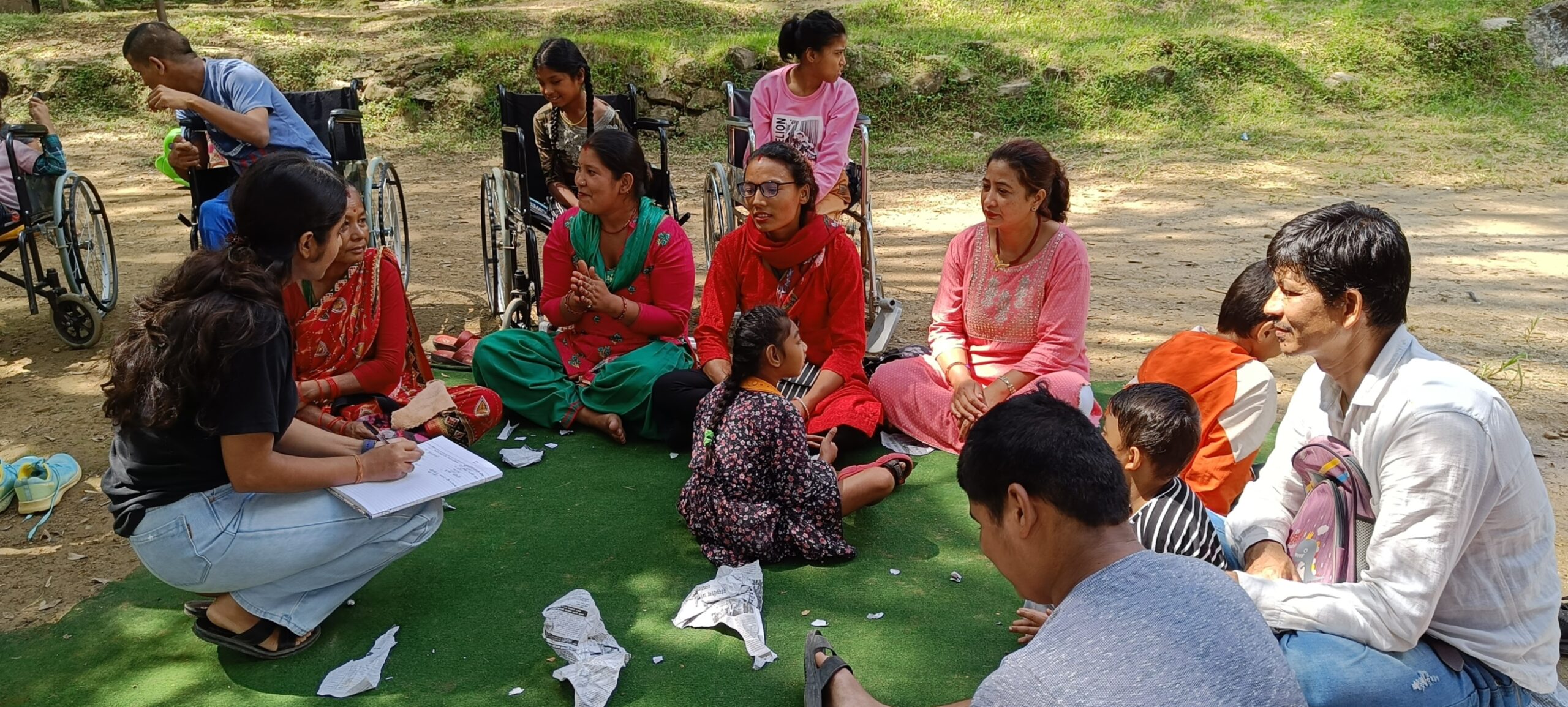 A refreshing tour was organized for the students of Shrijanshil School on the 25th of September. This unique event brought together not only the students but also their dedicated teachers and project participants. The successful execution of this initiative was the result of numerous meetings and collaborations with the esteemed Principal of Shrijanshil School, along with the diligent coordination of Saom Sir, the GFF Asia Pacific Coordinator.
The program proved to be highly effective in fostering stronger connections between parents and their children. Often, in the hustle and bustle of daily life, parents are engrossed in their responsibilities, both at home and at work. This tour provided them with a precious opportunity to step out of their routine and celebrate quality time with their beloved offspring. The highlight of the event was witnessing the deep emotional bonds between children and their parents. Games were thoughtfully incorporated into the itinerary to encourage parents to express their feelings toward their children. These activities served as a medium through which parents could convey their love, care, and support, strengthening the parent-child relationship. Furthermore, the program featured a short but impactful awareness session on parenting styles for children wellbeing, facilitated by Namrata Bhattrai, which offered valuable tools for parents to enhance their parenting skills, leading to more profound bonds and attachments with their children. This session proved to be enlightening and empowering for all in attendance. In conclusion, the refreshment tour for students of Shrijanshil School was not merely a recreational outing but a meaningful endeavor to bring families closer together. It provided a platform for parents to connect with their children on a deeper level, fostering mutual understanding and love. Through games, shared experiences, and insightful parenting guidance, this event was a significant step toward building stronger, more harmonious family relationships.
Handing over essential materials designed to improve children's gross and fine motor skills to Shrijanshil School is a significant step towards fostering their holistic development. These materials play a pivotal role in nurturing the physical and cognitive growth of the students, leading to happier, healthier, and more confident children.
Firstly, these resources encourage active engagement, helping students develop better hand-eye coordination and dexterity through activities like puzzles, building blocks, and art supplies. Secondly, they facilitate the refinement of fine motor skills, which are crucial for tasks such as writing, drawing, and buttoning clothing. This, in turn, can boost students' academic performance and self-esteem.
Moreover, materials that promote gross motor skills like sports equipment and play structures encourage physical fitness and teamwork, contributing to overall physical health and social development. The importance of these materials extends beyond the immediate benefits, as they provide students with opportunities for creative expression and physical activity, promoting a well-rounded and fulfilling educational experience.
Ultimately, witnessing the joy on children's faces as they engage with these resources underscores the invaluable role, they play in shaping the future generation's development and happiness.
GFF HELPS SRI LANKA
English for Village
GFF Sri Lanka, in its unwavering commitment to uplifting rural communities, hosts the "English for Village" program on two days every week. This initiative is specially designed to cater to the educational needs of underprivileged children living in rural areas, empowering them with vital English language skills. The program provides them with a comprehensive educational experience encompassing listening, speaking, reading, and writing skills.
Through the "English for Village" program, GFF Sri Lanka aims to bridge educational gaps and empower rural, economically disadvantaged children with a valuable set of language skills. This initiative not only enriches their lives but also opens doors to better educational and career opportunities in the future, ultimately contributing to the holistic development of the community.
The Mobile Library initiative played a vital role in nurturing the development of the students. By offering them access to books, it fostered a culture of reading, prompting the children to explore paragraphs and encounter unfamiliar words. This process of encountering challenging vocabulary led to meaningful discussions, ultimately resulting in the expansion of their language skills. Additionally, the Mobile Library featured engaging storytelling sessions, providing students with an interactive and immersive experience related to expand vocabulary.
Every week, GFF Sri Lanka organizes an art session for preschool students of Yusuko Ono. This special session is designed to help these young kids become more creative and improve their motor skills.
The impact of these art sessions is remarkable. The children get to explore their artistic side, using colors and materials to make beautiful creations. Not only does it make learning fun, but it also helps them become more skilled at using their hands and fingers for various tasks. Overall, these art sessions are making a positive difference in the lives of these preschool students, helping them grow and develop in exciting ways.
The Drama Club has begun as a vital component within the English for Village program, organized by GFF Sri Lanka, with the primary objective of strengthening participants' English language skills.
It is purposefully designed to address the common fear of using English as a second language among the students. Recognizing that confidence plays a vital role in fluent communication, this initiative seeks to empower individuals to articulate themselves effectively.
Every week, GFF Sri Lanka allocates half an hour of valuable learning time to the Drama Club sessions. During these engaging gatherings, participants actively engage in practicing dramatic scenes and singing songs. These activities not only make language learning enjoyable but also serve as a powerful tool for building language skills.